Do you ever feel like your outfit is just so blah that you need something extra to add a little sparkle and really turn heads? Forget your vintage costume jewelry, or the scarf your friend dyed for you–just head to the kitchen and DIY!
The Problem: Your hair is a disaster/greasy/didn't turn out the way you wanted
The Solution: Cover it up with a purple kale fascinator. It is big, feathery, and colourful. Plus, with all the veins it has, it should be easy to secure to your head with bobby pins. Why didn't we think of this before?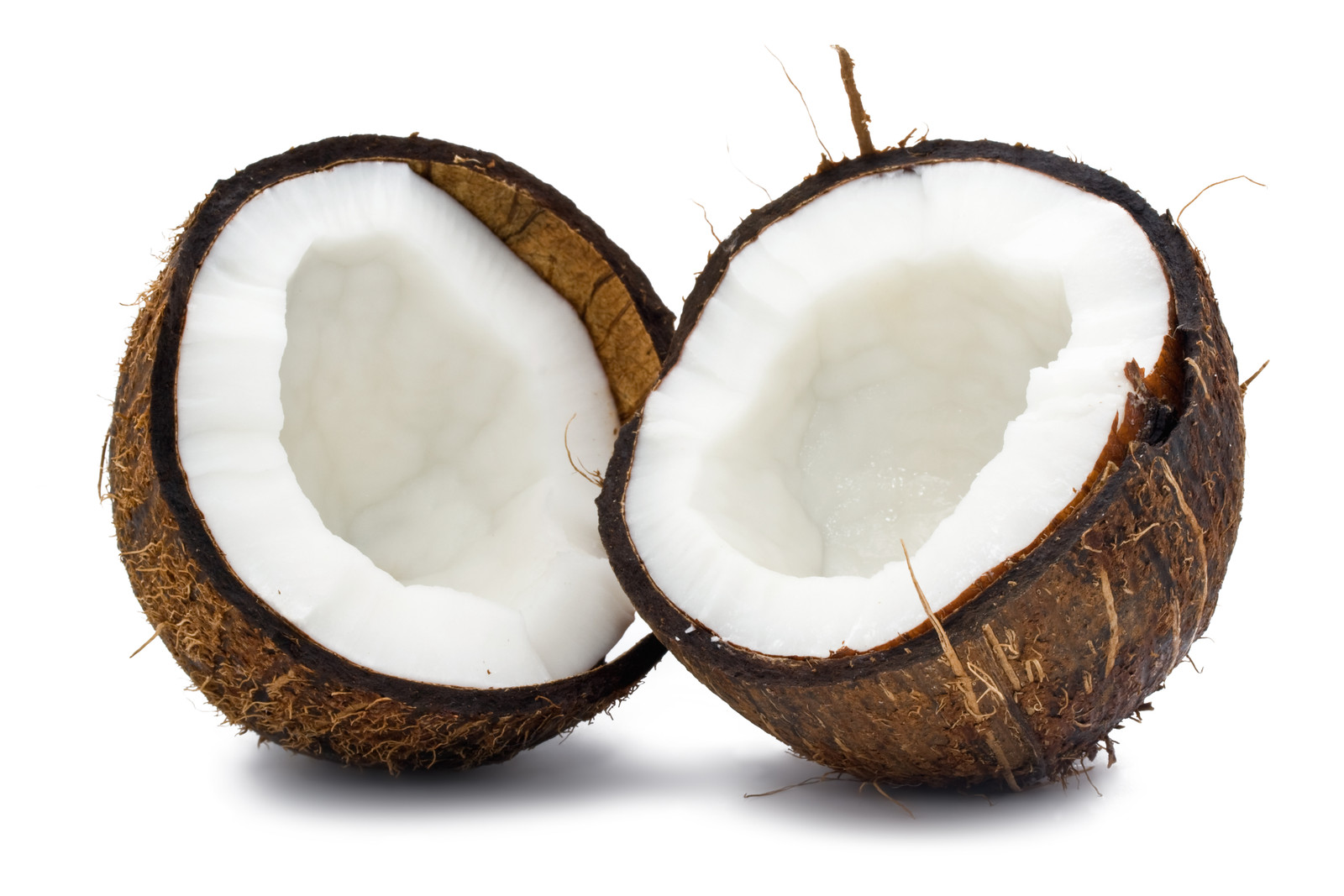 The Problem: Your dress or top has such a weird cutout in the back or such complicated straps you have no idea what bra to wear.
The Solution: Stay calm. Don't reach for your colourful bandeau. Reach into the fridge and fashion a coconut bra-supportive, eco-friendly, and a conversation starter to be sure.
The Problem: You have realized far too late in the game that your outfit isn't cutting it, but when you go to accessorize you realize that all you have is crappy necklaces and bracelets your friends brought back from their tropical vacations.
The Solution: You were trained from childhood for this moment: make a necklace or bracelets out of liquorice strings and cereal. If you don't have any cereal with holes, use macaroni or penne noodles instead. So cutesy and yet so edgy. Is it art? Is it a statement? Can you fool them?
The Problem: You forgot to wash your white shirt for tonight, but there's no ignoring those sweat stains.
The Solution: If you can't beat 'em, join 'em. Quickly dye your shirt with tea or juice. So natural, such an unexpected colour! Plus, your shirt will look waayyyy more vintage now.
The Problem: Your whole wardrobe looks way too dull for this cool party you're going to. Nothing but plain shifts, skirts, pants, tops, etc. You're not into jewelry (see #3), but you're okay with those nice pre-embellished clothes.
The Solution: Bedazzle your way into the spotlight with food. Sew a few dried apricots and raisins in an artful pattern to the collar of your top or hem of your skirt. Or just sew them on at random emulating polka-dots. Bonus: if you get hungry in the middle of the party and there is no food, you can sneak away and snack on a couple of your homestead 'sequins'.